Troy Marine
15727 Carrollton Blvd,
Carrollton Virginia, 23314
Tel: (757) 238-8746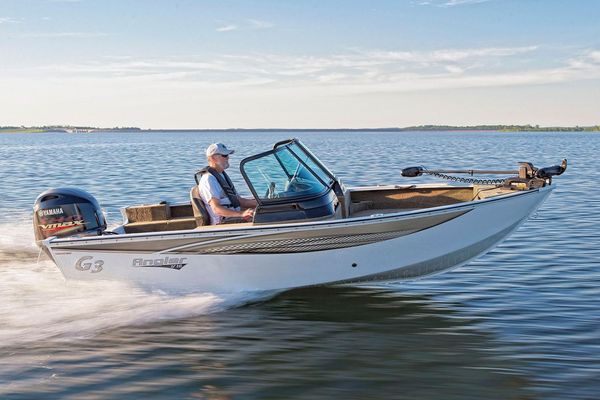 Many anglers spend years finding the "right" fishing boat. Trial and error produces wisdom, but there is a faster way to find your perfect match on the water. The Angler V16 F is a perfect example of G3 "quality you can trust, performance you can see, and satisfaction you can feel." Yamaha provides legendary dependability to power you to your next "Great Catch". Make G3 and Yamaha your fishing partners today and skip the learning curve.
Standard Features
Riveted two-piece, .080 gauge hull with GX2.064 double-plated bow
Painted urethane metallic with custom graphics
Precision fit, powder- coated 3" tubular steel Trail Guard trailer with locking detachable tongue, space saving and security
13" radial tires, tongue jack and windguides